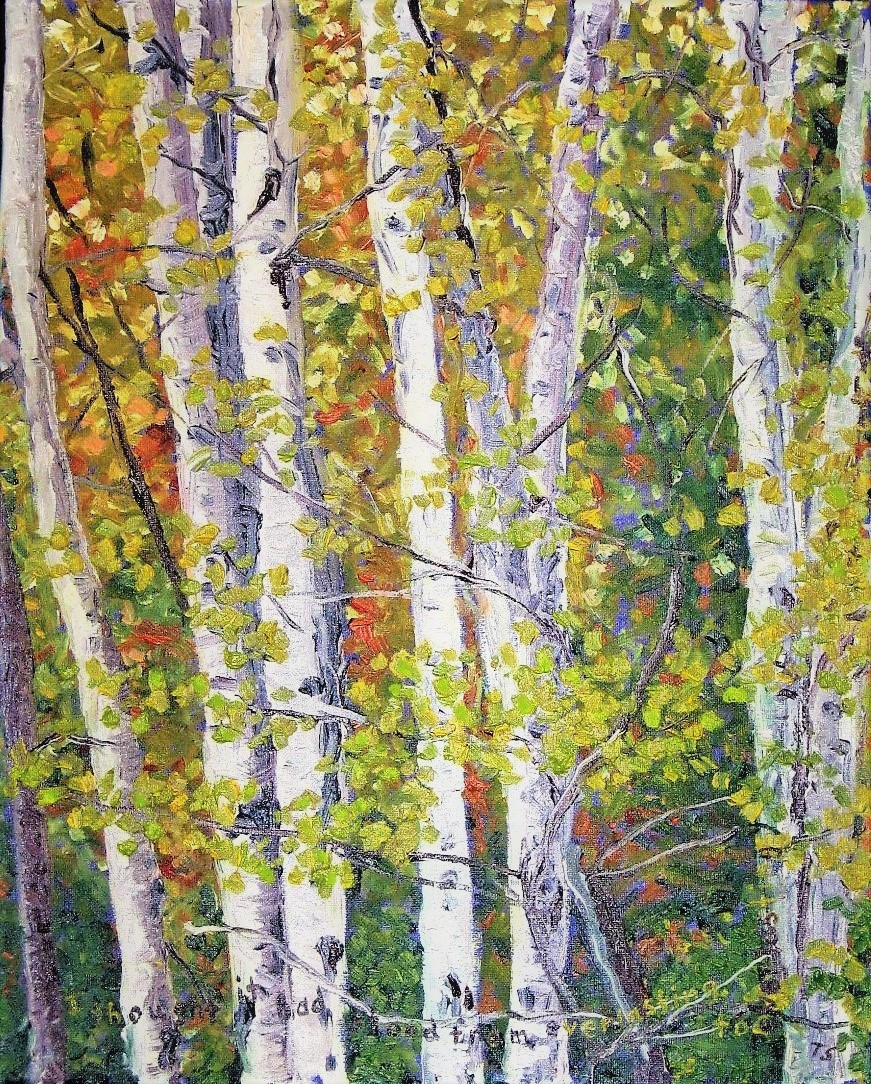 Stand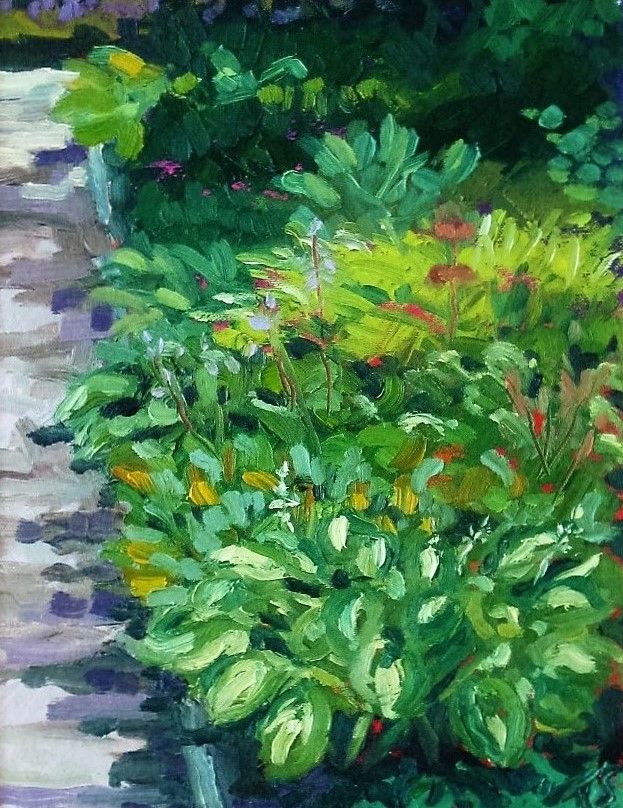 A Study in Green (Hostas)
Skyscape 1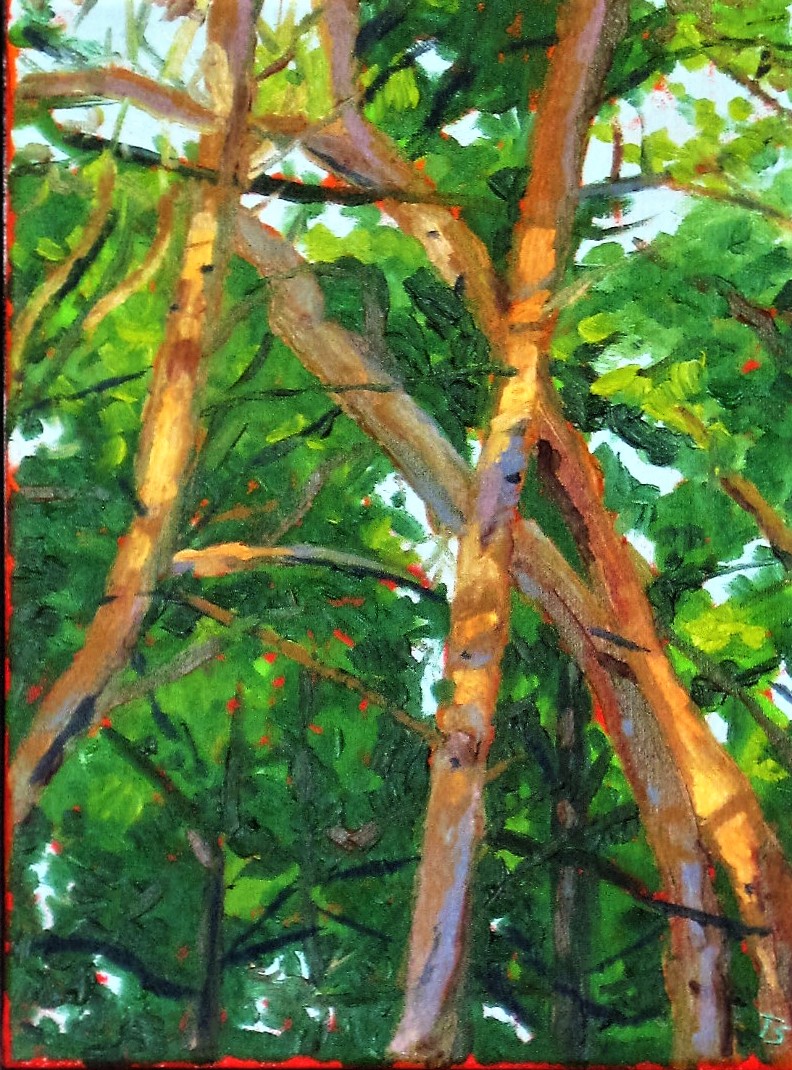 Dancing
Garden Grove
Down at Levsen's Farm
Menomonee Spring
12x12 oil on canvas
2nd Place Award 2018 Arbor Place (Menomonie, WI) Plein Air Competition
Old as Sin
Blue Heron Barn
Winter Wonder
Door Breezes
Skylight
Red Path
Apple Valley Morn
Flowers to Go
On the Path
Rainy Day Bouquet
Webmaster
Robertson's Farm (commission)
The Vanishing
16x20 oil on canvas
Honorable Mention, 2015 Wauwatosa Artists Workshop Fall Show
Two Portraits
Not the Covered Bridge
Flows the Fall
North Shore Congregational Church (commision)
A Midsummer Night's Dream
This diptych was painted for a Rogues Artists' show "Wilde About the Theater".
A Midsummer Night's Dream 2
A request from Carol Christ to paint another "Puck painting" for a 2nd iteration of the theater show led to this 2nd "Midsummer" work.
Light
The inspiration for this painting was a poem that I wrote about the relationship between my son Charles and me when he was 16.
Blue Barrel
20x16 oil on canvas
Painted in New Berlin, WI
Winner of Honorable Mention, New Berlin Plein Air Competition, 2018
Taliesin Hillside
10x20 oil on canvas
Painted during the Taliesin Plein Air Invitational in 2018, this was the two hour "Quickpaint".
Taliesin View
14x11 oil on canvas
Painted during the Taliesin Plein Air Invitational, 2018.
Aquarelle 2
12x12 oil on canvas
Cedar Creek, painted during the Cedarburg Plein Air Competition, 2018.
Grand Marais
22 x 28 oil on canvas
"Artist's Point" in Grand Marais, Minnesota.
At Oak Spring
12x16 oil on canvas
A tree against a wall at the Oak Spring Garden Foundation in Upperville Virginia.
Juried into the "GALEX 52 National Exhibition and Competition", Galesburg. Ill 2018
Jerry Goldstein Foundation Artist Merit and Achievement Award, 2018
Virginia Sky
16 x 20 oil on canvas
The Shenandoah Mountains in Virginia.
Honorable Mention, League of Milwaukee Artists 2017 Winter Show
Juried into "The Modern Landscape" at Redline Gallery, Milwaukee, 2018
A River Runs
24x18 oil on canvas
An Autumn view from Door County, Wisconsin.
A Winter Walk
20x16 oil on canvas
A bright winter walk near Minocqua, Wisconsin